10 Moments That Prove Hollywood Has An Obvious Race Problem
Hollywood's got a huge problem. As Mikell Petty reported in 7 Oscar Snubs, everyone (excluding white Hollywood, that is) is up in arms with the 2015 Oscar snub of Selma, making this the whitest Oscars since 1998.  The Oakland Tribune tastefully highlighted the trend of whitewashing in Hollywood, an industry where people of color are hugely underrepresented.  When roles are offered to POC, they're usually typecast in one of two generas-either a caricature of their community or a historical biopic. In fact, the only Black man to win Best Actor for a role that could have been played by a white actor is Denzel Washington, for his role in Training Day. Finding an Asian actor in an American film is like playing a game of Where's Waldo, even when the film is inspired by an Asian franchise. There's no doubt Hollywood has an obvious race problem, take, for instance, these 10 moments in Hollywood history.
1.Exodus: Gods And Kings
Logical sense that a movie based in Africa, about Africa, and about African history would include a cast  comprised actors of African descent, right? Apparently Ridley Scott missed the memo when he directed Exodus: Gods and Kings, casting  predominately white actors, with an entirely white lead. Christian Bale was cast as Moses, his brother Ramses played by Joel Edgerton, an Australian actor.  Speaking with Variety, Scott addressed the controversy:
I can't mount a film of this budget, where I have to rely on tax rebates in Spain, and say that my lead actor is Mohammad so-and-so from such-and-such. I'm just not going to get it financed. So the question doesn't even come up."
2. Twelve Years A Slave
It's not that I have a beef with the movie, but I'm personally over seeing what new way Hollywood can market off slavery.  We already have Amistad, Roots, Django Unchained, Bell, Beloved, lest us not forget the first motion picture to be created, Birth of a Nation, which led to a bunch of lynchings and crimes against Black people. While these stories definitely deserve to be told (sans the last one,) this shameful moment in history isn't the only story worth telling on Black history. How about a story on how the Moors got Europe out of the dark ages? Or how Haiti became the second independent country in the Americas after a slave revolt at a plantation? Too revolutionary for ya, Hollywood?
3. The Queen of Appropriation
Katy Perry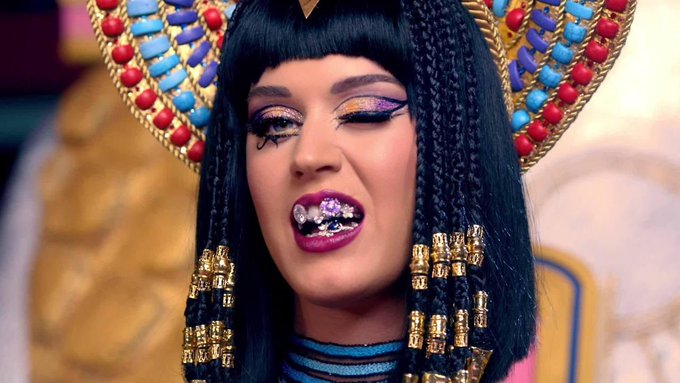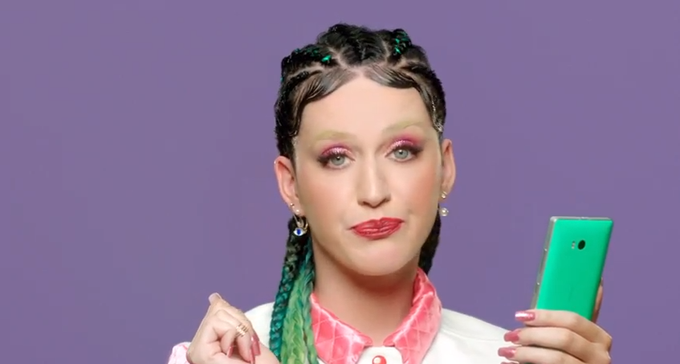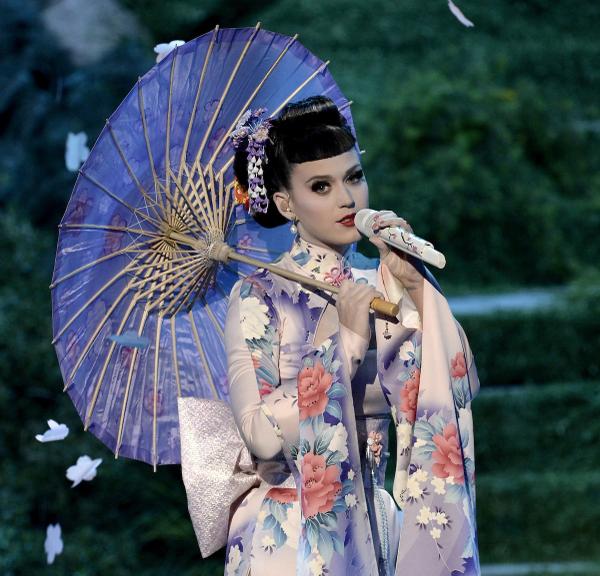 Katy Perry loves cultural appropriation. From pretending to be a lesbian, dressing up as a geisha, and wearing African American hairstyles while eating watermelon, there isn't anything this woman WON'T be. Oh, except herself.
Miley Cyrus
Miley Cyrus is tied with Ms. Perry for this distinguished title. The young singer wants you to know she enjoys listening to 'hood' music, isn't some white Nicki Minaj and  is notorious for having Black back up dancers parade around her while she degrades them across stage. Sit yo' ass down, Miley.
4. Scandal
Don't get me wrong, I totally dig that the lead role in a television series goes to a person of color-a woman at that. I'm always a bit on the fence about the character of Olivia though. Washington has the opportunity to play a high powered woman, however a majority of the show is surrounded around her affair with her married white boss, and whether or not she's carrying his love child.
5. Dragonball Evolution
This Dragonball Z adapted film bombed at the 2009 box office. Lucky for you if you spared yourself of this blockbuster tragedy. Sorry, but you can't give a white person an awkward hairstyle and call him Asian. The Last Airbender continued on with the trend of casting white actors for roles about medieval Japan (although you'd think you were transplanted to England circa 1400 with all the English accents,) and now it seems the directors of Ghost in the Shell will follow this whitewashing trend with the casting of Scarlett Johansson for the lead role as Maj. Motoko Kusanagi.
6. The Help, Driving Miss Daisy & The Butler
You know what else I'm over? Feel good movies about servants and their relationships with their bosses.  The Butler is based around the life of  Eugene Allen, a butler who served the White House for 34 years. Driving Miss Daisy is about a chauffeur, played by Morgan Freeman, and his growing fondness for his racist boss, a rich Jewish woman who apparently doesn't know she's a minority too. The Help is a film about a young liberal woman who liberates her house maids after she writes a book. I want to hope these movies have good intentions on highlighting the discrimination African Americans face (although we already experience it everyday,) but I personally can't bare to watch another one of these kinds of films.
7. Sakina Jaffrey on House of Cards
 I absolutely love House of Cards. I binge watched every episode of both Season 1 and 2 in about three days and I'm anxiously counting down the days for Season 3 to begin. That being said, while I love Sakina Jaffrey as White House  Chief of Staff and know that roles for Indian Americans are scarce, I wonder if the casting director could have found an actual Latina actress to play the Latina character of Linda Vasquez. As Chris Rock said, you're in L.A, you've got to try not to hire Mexicans. 
8. Sony's leaked emails
Last November, Sony was hacked by a group called 'guardians of peace'  before the release of The Interview, a film about North Korean leader Kim Jong-un which doesn't portray him in the best light. Some blame the hack on North Korea, others say it was an ex employee bent on revenge while some say Sony did it as a publicity stunt. What is clear  is that execs at Sony aren't PC. Here's an excerpt of leaked emails between co-chairman Amy Pascal and producer Scott Rudin
On Obama's favorite film:
PASCAL: Should I ask him if he liked DJANGO?"
RUDIN: "12 YEARS."
PASCAL: "Or the butler. Or think like a man?"
RUDIN: "Ride-along. I bet he likes Kevin Hart"
9. Tyler Perry
I reserved my usage of Fuck for this one, because I give two fucks about the modern day fucking minstrel show that is fucking Tyler Perry and his fucking Medea franchise. He's built an empire on stereotyping Blacks, particularly older Black women, as loud, obnoxious, unattractive void of any sexuality. Medea is highly exaggerated, most of the story lines are flat as shit, and lack fluidity–basically, he doesn't even try. I'm sure he begins his day wondering how he can best exploit Black people next. Can we call Spike Lee in, and stage an intervention? This dude's on some Bamboozled type shit.
10. The  Big Bang Theory 
Raj Koothrappali gives us the perfect example for how Asian Americans are represented in Hollywood. Depicted as docile, timid, non-threatening, and lacks skills with the opposite sex, real life heartthrob Kunal Nayyar portrays the 'model minority' for his role on The Big Bang Theory. Last year, Asian Americans made up just 4 percent of speaking roles of the highest grossing films. Hopefully the latest ABC primetime series Fresh off the Boat, a story about a Taiwanese family's transition to America are a sign that times are a changin'.
Every single dollar matters to us—especially now when media is under constant threat. Your support is essential and your generosity is why Wear Your Voice keeps going! You are a part of the resistance that is needed—uplifting Black and brown feminists through your pledges is the direct community support that allows us to make more space for marginalized voices. For as little as $1 every month you can be a part of this journey with us. This platform is our way of making necessary and positive change, and together we can keep growing.
Join Wear Your Voice on Patreon