My boyfriend and I were tossing around money-making ideas that don't involve having a horrible service job. One possibility that he suggested was writing erotica to self-publish on Amazon. We even made up the perfect pen name: Felicia Boobswan. It's both elegant and raunchy! Okay, fine, mostly just raunchy.
I was pretty stoked on this idea–ahem, I mean Felicia Boobswan was stoked. Writing, but like, I make money?! Unfortunately, several attempts later, I've discovered that I have no talent for sexy scenes. "And then they rubbed their bits together… a lot…" Would you buy that ebook for $2.99? I wouldn't.
Photo by Adam Meyer. Bummer that I don't own one of these!
Luckily, my boyfriend and I aren't the only people who've had this idea. Plenty of indie authors want to sell ~sensual~ stories that may or may not be worth buying. If the grey weather makes you want to soak in a bathtub full of nice-smelling bubbles, with a glass of wine to fulfill the cliche, accompanied by your Kindle in a ziplock bag–then these publications are for you. Treat yourself to some steamy multitasking. Fog up the bathroom mirror the way teenagers fog up the windshields of their parents' minivans! (For the sake of my dignity, let's pretend that I'm not speaking from experience.)
Here's a purchase that I feel comfortable suggesting: Alien Amazon Lesbian Bondage Werewolves by Cassandra Court. It's only $3, and the description reads, "Space explorer Julia has found a pretty sweet deal on the Earthlike planet Hippolyta: lush alien landscapes to explore, and the chance to spark a hot romance with the beautiful homesteader Emily. But when she ventures out into the alien woods, she has a wild encounter she could never prepare for–and is given an offer that will change her forever…" WHOA. Sign me up for Julia's journey.
In the same vein, there's I, Fembot: An erotic sci-fi short story by Aaron Tsuru. This "nudiezine" is available as a 99-cent download on Etsy. What's a nudiezine? As far as I can tell, a nudiezine is exactly what it sounds like: DIY version of Playboy. This one is "an erotic sci-fi short story set in THE FUTURE! […] we follow a day in the life of our protagonist, Charlie and the love of his life, Fembot." Blade Runner vibes, anyone? Minus the noir? Or maybe not minus the noir…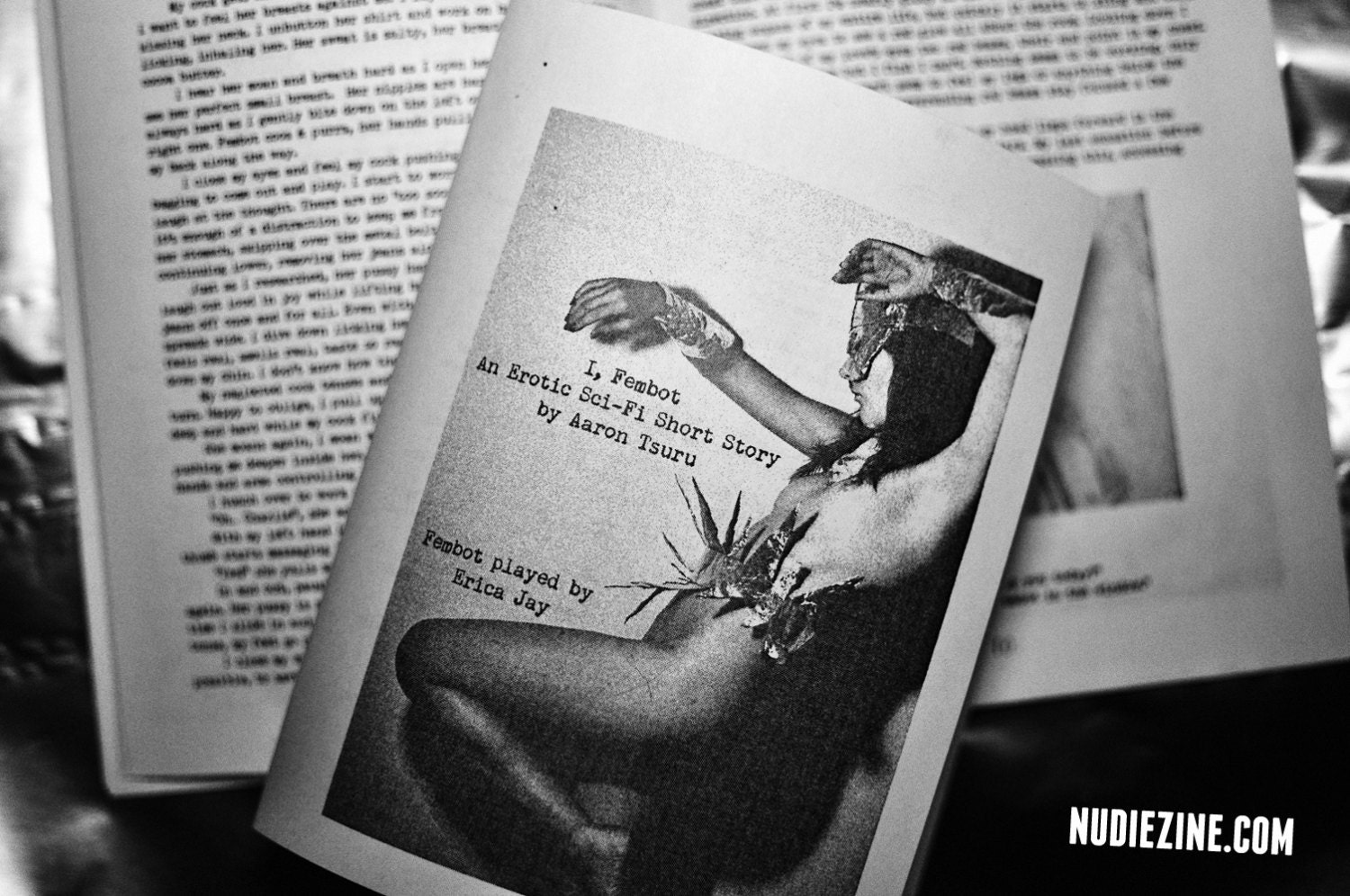 If your budget is a little larger and you want a physical book, there's Strokes for $10, which has the heart-stopping tagline, "If Christian Grey was a black woman." Um, if Christian Grey were a Black woman, that dumb book would have been SO MUCH BETTER! I wanna read Strokes. That's what y'all should buy me for Christmas.
Last but not least, I suggest checking out the $4 coloring book If Dinosaurs Were Sexy They Wouldn't Be Extinct. A salient point that no one else has made! The author explains, "I truly believe that if Dinosaurs had shown a little more leg that comet would have just passed right by Earth! This coloring book contains 8 images of sexy dinosaurs in fun and daring costumes!" And then he continues, "If you are interested in buying in bulk please contact. not sure why you might need them in bulk… Who knows coloring orgy?" If you can fit both crayons and a friend into your tub, then go for it.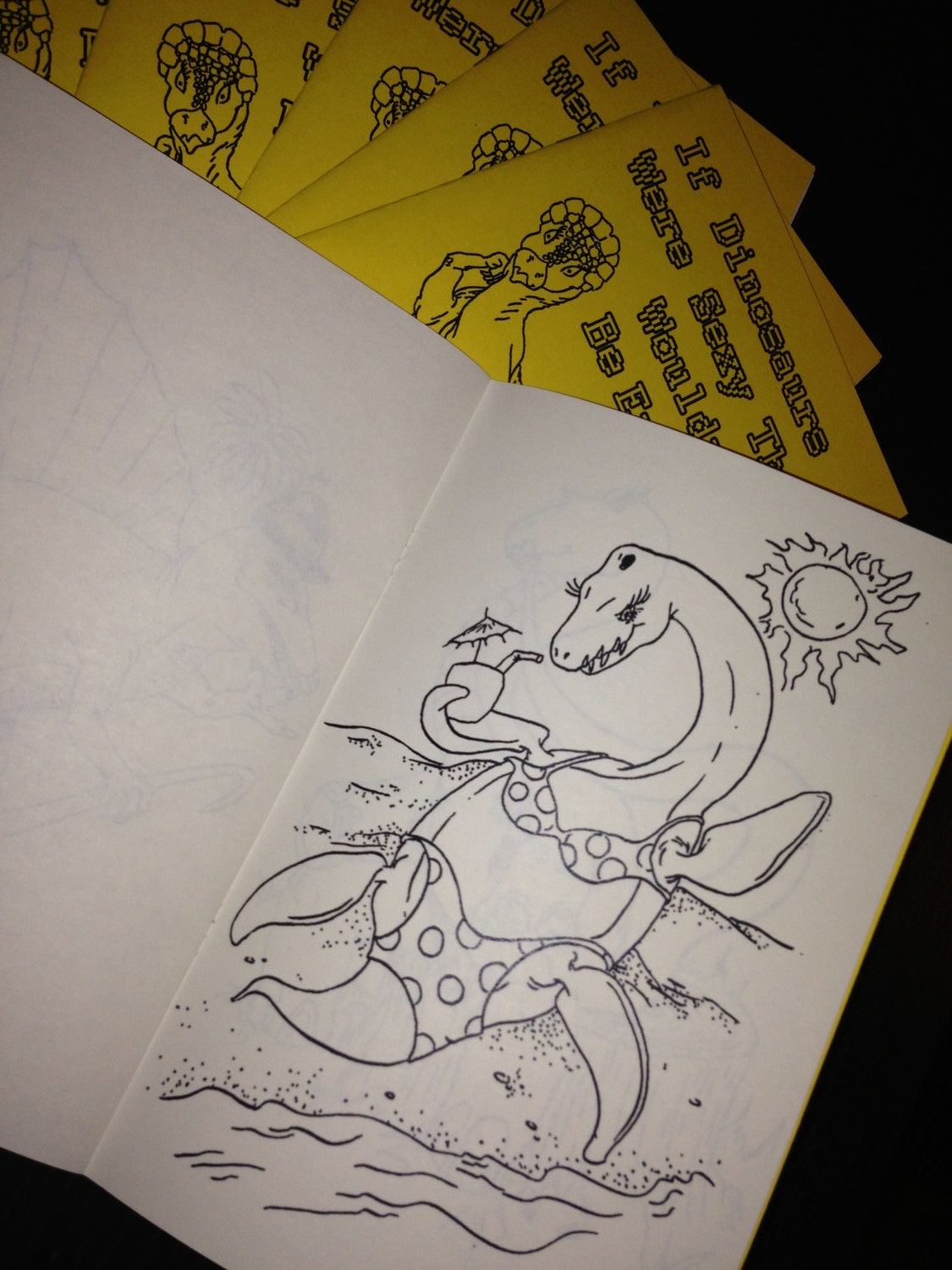 That's all. Now you tell me what to read! And how to spend my rainy December days.
Guest blogger Sonya Mann is an erstwhile student and reliable bunny-enthusiast, living with her parents in the East Bay. She writes a bunch of stuff, so check out her website.
Comments