DeVos' scheme to create new businesses and expedite urban gentrification is in no way comparable to African American struggle for fair education.
This week, the Educational Apprentice — that is, Secretary of Education Betsy DeVos — declared historically black colleges and universities as as "the real pioneers when it comes to school of choice."
Betsy also said, "their [HBCUs] counsel and guidance will be crucial in addressing the current inequities we face in education." She right about that. Someone needs to get her.
Before this dragging begins, allow me to remind you what a "school of choice" is. School of choice is a educational policy where privately owned and operated schools, like the one DeVos' family owns, are able to receive federal dollars to open schools. Essentially it's for profit-education, designed and funded like for-profit prisons.
Related: Trump's Education Pick Doesn't Support Equal Rights for Disabled Children
In Michigan, DeVos' home state, school of choice was presented as the solution to failing public school systems. The idea was to give students and parents a "choice" on where the dollar amount tied to their students' school enrollment was placed. For example, If you lived in a poor community where the local school quality was representative, you could take your student to a fancy new charter downtown, and the per-pupil funding would follow. No new investment in the failing school, no reforms put in place. The trickle-down affect of this legislation defunds the school in your neighborhood — and this happens: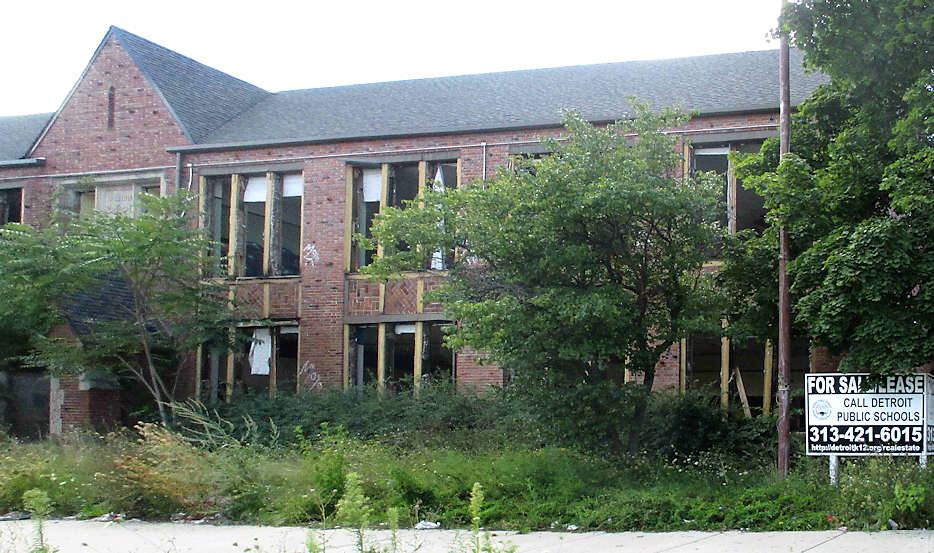 That is not, nor will it ever be, the narrative of HBCUs. In no way have HBCUs taken anything from predominantly white institutions by providing quality education and opportunities. Additionally, never have HBCU doors been closed to non-black people. Instead, they have collectively uplifted a community which has been forgotten time and time again by this country's educational systems.
HBCUs are in no way associated, convoluted or derived from the idea of School of Choice. For years, African American had NO CHOICE of where they could attend schools. From that struggle Howard University in Washington D.C., Morehouse and Spelman in Atlanta, Harris-Stowe State in St. Louis, and 103 other colleges were created. These schools formally educated African American communities first — teachers, lawyers, surgeons. We needed our own because white doctors wouldn't see us and lawyers would not take our cases.  To add insult to injury, predominantly white institutions could not be bothered. They would literally not allow us to enroll in their schools.  How dare DeVos trivialize this by stating "too many students in America did not have equal access to education," as if this whole segregation thing was just a big misunderstanding.
Betsy DeVos could not show you that 1+1=2. She is incredibly inept and way over her head as Secretary of Education. There is no logical progression in her statement and no knowledge of educational or social history of this nation. A scheme to create new businesses and expedite urban gentrification is in no way comparable to African American struggle for fair education. The fact that Mrs. DeVos dared say that is so purely offensive — because it is devoid of any understanding of why we have HBCUs.
[adsense1]